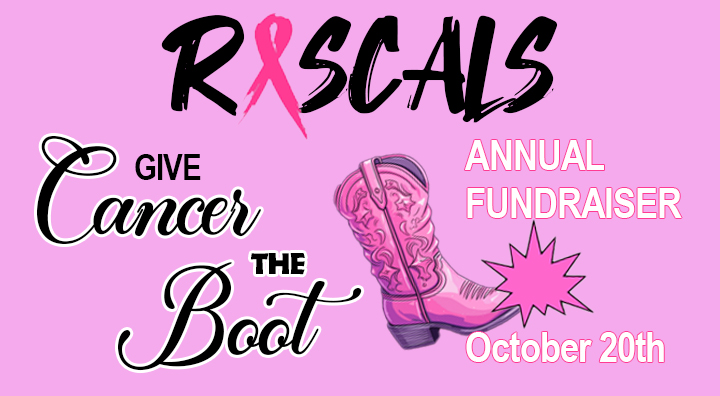 Rascals Goes Pink! Fundraiser
Join Rascals for our third annual breast cancer fundraiser with proceeds going to Pawsitively4Pink, a local non-profit providing financial assistance for low-income, underserved women diagnosed with breast cancer. We will have line dance lessons, as well as plenty of dancing. In addition, we'll have raffle baskets, 50/50 raffle, and a bake sale. Anyone who arrives wearing pink will get a free raffle ticket! Have fun for a good cause.
If you are interesting in donating a raffle basket, please contact Michele at [email protected].