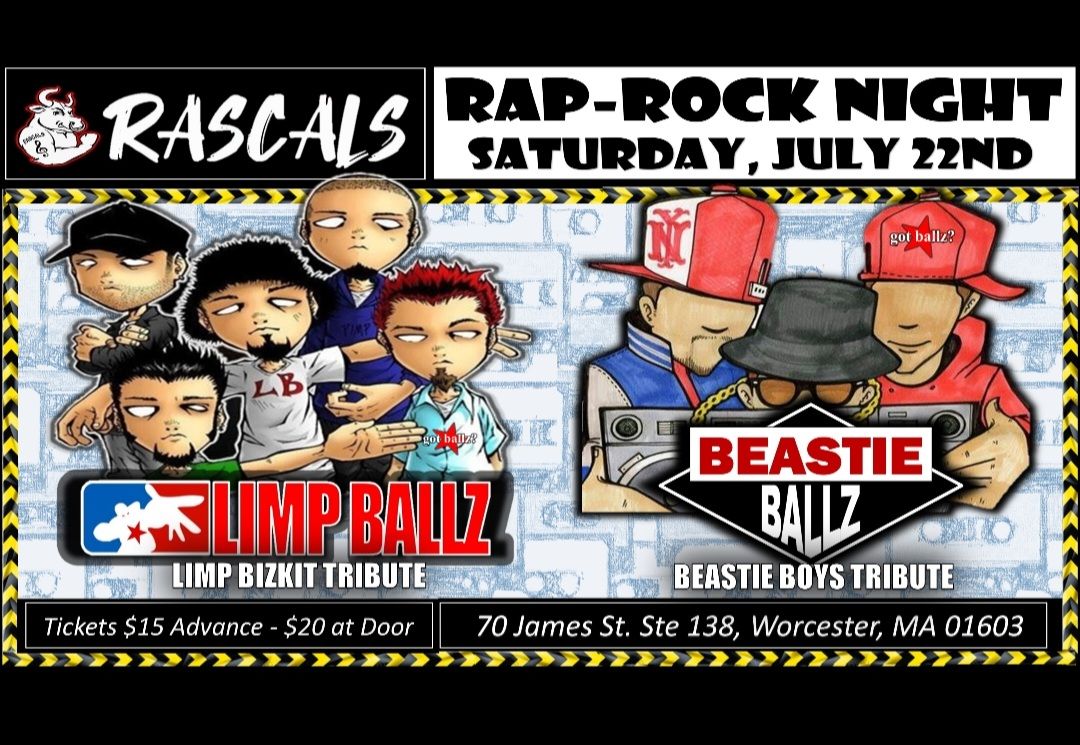 Rap-Rock Night with Limp Ballz and Beastie Ballz
Rap-Rock Night at Rascals with Limp Ballz (Limp Bizkit Tribute) and Beastie Ballz (Beastie Boys Tribute).
GOT BALLZ?
The Nu-Metal & Rap Rock Tribute Experience
The got ballz? bands, established since 2010, have entertained audiences up and down the east coast. Each got ballz? event provides the authentic performances, sights and sounds of the bands they tribute. If you want just one ballz band or a combination of ballz bands we have one question for ya…got ballz?
Tickets $15 Advance, $20 Day Of Show
Doors 7:00PM
21+